ANALYSE • DECIDE • IMPLEMENT
• MONITORING
We can work in two ways: a strategic approach, to analyse the entire marketing and sales segment, to make long-term and substantive changes; tactical or operational way, to intervene together in one of the functional sections of marketing and sales within your company.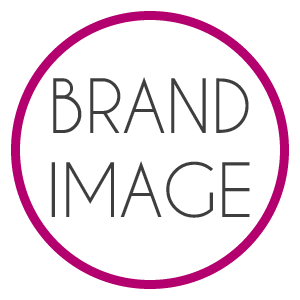 Creating Brand Image
We define together corporate values, colors, communication channels, competitive position, key sales elements, key advertising elements, and online image (web page and social networks).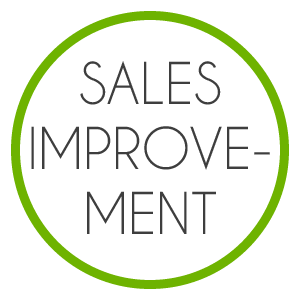 Sales Improvement
We create or adapt together sales process, sales funnel, sales offers, key negotiation arguments, bundles, prices, KPIs.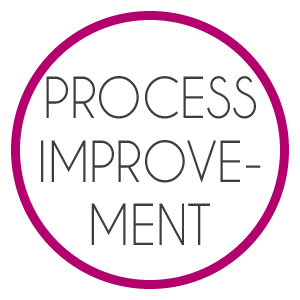 Marketing and Sales Process Improvement
We define together strategic marketing, operational marketing, adapt marketing and sales organization, planning and reporting, training marketing and sales personnel, implement or improve software solution (ERP, CRM).
If you want any of these services separately from the whole process, we can arrange to cooperate regarding a specific activity or a few of them.
Why Work With Me
STRATEGIC • TACTICAL • DIGITAL
Within my fourteen years working experience, I was always in charge of the optimum organisation design, business development, project management, marketing and sales, continuous follow-up and analysis of consumer, competitive environment, marketing trends, and making internal reports.
I am someone who makes plans, reports, monitoring processes, finding gaps and implementing the solutions.
My speciality is the B2B market with the reference of IT and robotics services (telecommunication, system integration, robot integration, business software development – ERP, CRM).
What does it mean?
Why do you need a Business Developer and Marketing Expert?
There are a lot of aspects of sales and marketing. Every company should perceive each decision, activity, technique, employee very precisely. Each combination of those elements gives different results. Choosing a successful combination is very important to achieve a better outcome. A successful combination depends on having adequate information, knowledge, experience, and sense. My role is to help you create better integration and alignment between all revenue-related functions.
The Business Developer and Marketing Expert oversees the operations of Marketing, Sales, and Customer Success to maximize alignment and results.
Recent Work
RESEARCH • BRANDING • CRM
BRANDING AND IMAGE CREATION
admin
2020-09-10T09:27:03+00:00
About Me
BUSINESS DEVELOPER AND MARKETING EXPERT
Personality
Traits that I consider essential for doing business efficiently.
analytical mind

gap insight

dedicated to the task

searching options

reliable

strategical mind with operational acts
I regularly spend leisure time in recreation. Also, following my schedule, I strive to travel to different countries and meet a diversity of cultures and peoples. I am very interested in self-improvement techniques – I am certified NLP PRACTITIONER IANLP by NLP Energy House.
Job tasks
Jobs that I usually performed.
the optimisation of the organisation
business development
continuous follow-up and sound analysis of consumer, competitive environment, marketing trends
sales improvement
content marketing
web design
project management
software implementation (CRM, ERP)
ISO 9001 implementation
holding training and lecturing
raising training center (Microsoft courses)
Work
Employers and my job positions
Byte Motion AB, Marketing Associate
Teleklik, Head Of Sales and Marketing Department
Teleklik, Project Manager for software development
Grape, Business Development Manager
ICBL, Coordinator for Technology Transfer Centre
ACED, Marketing Associate
Faculty of Economics, Assistant
Balkan Investment Bank, Marketing Clerk
For detailed information about my professional life, please visit my LinkedIn profile.
Blog
ALL ABOUT BUSINESS, IDEAS AND LIFE
Testimonials
PARTNERS AND CLIENTS ABOUT ME
"I have worked with Dana very successfully, in the field of content marketing.
I am very happy with her professional approach, analytical skills, and an additional dimension in her work – the ability to see a "complete picture" as well as the long-term vision of each project we have worked on. Thanks for the valuable insights and guidance on how to implement my marketing plan further.
All recommendations for cooperation with Dana :-)"
"It's great to have someone so dedicated to improving your business. External associate (with independent views), very rational, with expressed open communication and thinking. That's all we need."
"Dana is educated and dedicated marketing expert. Her academic and industry expertise and openness toward modern business concepts helped us as a startup as well as scale-up company. She is capable and interested into getting into details when it is needed. "
It's great to work with Dana in all fields. Dana is a professional, entirely dedicated to the task, and every problem with her expert help has a solution.
While Dana gives me useful suggestions, we come up with great solutions together. She always meets deadlines, which is very important to me personally as an entrepreneur in this fast-paced time in which we live.
The more you work with Dana, the more you notice the value she gives through her excellent services, and the more manageable your challenges become. That is why I want to recommend working with Dana wholeheartedly.
Let's Work Together
TELL ME MORE ABOUT YOUR PROJECT
If you want to cooperate with me or just to find out if I am able to help your business, please feel free to contact me.